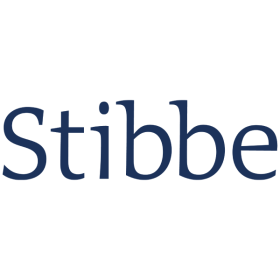 Professional Support Lawyer Real Estate
Stibbe Brussel, België
To succeed in our mission of being the undisputed leading independent law firm in the BeNeLux, we're looking for a Professional Support Lawyer (PSL) who is equally passionate about supporting the business of our clients through top-notch legal knowledge as the rest of our highly motivated team. If you are interested to join the Knowledge Management team to support our Real Estate & Construction practice, then Stibbe is the right place to be.

Your role
As a member of the Knowledge Management team, the PSL makes an important contribution to the quality and professionalism of the firm. Thanks to his/her sense of organisation and excellent mastery of information and retrieval tools, the PSL facilitates the daily tasks of lawyers by ensuring access to quality and up-to-date legal and business information. The PSL works directly with the lawyers of a particular practice group and is part of a knowledge team.

As a PSL for the Real Estate & Construction practice, you will work in a cross-disciplinary role that covers both knowledge management and Real Estate & Construction practices. You primarily support the lawyers in the follow-up of their files and litigations. In addition, you assist the lawyers in the development of their practice by supporting them in constructing and managing the knowhow. Depending on your profile, there is room to get involved in projects that have an overlap with other practice groups or to specialise in the branches of law that are relevant to the Real Estate & Construction practice group.
You closely follow the legal developments in your field. You communicate the relevant information to the lawyers and take the initiative to translate this into relevant insights for clients.
You manage and are responsible for keeping models, (internal) databases, digital files, archives and checking the relevant external sources up-to-date
You will be aware of the ins and outs of the practice, understand the content of files and know the clients.
You are closely involved in the internal and external communication initiatives of the practice groups (i.e. internal trainings, newsletters, conferences, publications, etc.) and you follow the relevant news in the general and economic press.
The ideal candidate
You like to work with legal content, you enjoy content variety in your work and like to work in different settings with different stakeholders. You are an enthusiastic lawyer (ideally holding a Master's degree in law) who is energized to gain further experience in the dynamic environment of an international law firm. The ideal candidate has a positive personality, works autonomously, is a real team player and has an affinity with information and communication technology. You like to work in a high performance environment where a healthy personalized work-life integration is part of the deal.

Your unique opportunity

You'll get to personally and professionally grow in your role by learning from and interacting with top professionals. Because at Stibbe, we help each other excel and when we win, we win together!
You'll get to work for a law firm where high-quality customer service and emphasis on people and teamwork go hand in hand, with team buildings, after work drinks, sports events and many more opportunities to get to know your colleagues better. We walk the talk when it comes to our people!
We also have a hybrid work policy and are happy to explain more during a first encounter!
Contact

Are you interested in this opportunity? Please do not hesitate to apply via www.stibbe.com/careers
For more information, you can always contact Ann D'Haese, our HR Advisor. You can reach her on the number +32 (0)2 533 54 16.
All applications will be treated as strictly confidential.
Mention in your application that you found this job through Legaljob.be.
Similar jobs