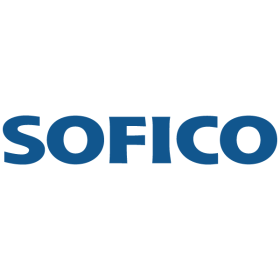 Legal Counsel
Sofico Zwijnaarde, Gent, België
What the job is about?
Sofico is looking for a passionate Legal Counsel to join its Legal and Compliance Team.
In this role, you will provide legal support and advice to the business on a broad variety of topics that relate to the business, our people and our products in different legal domains, such as privacy, commercial negotiations, intellectual property, insurances, privacy and corporate governance.
Besides that, you will ensure compliance with applicable laws and regulations to stay up to date with changes in legislation, directly affecting the business or industry.
Your work also entails drafting, reviewing and negotiating various types of agreements, such as customer agreements, partner agreements and supplier contracts.
Your day-to-day activities include:
Contract drafting, reviewing and negotiating
Clarification on legal language or specifications to stakeholders within the organization
The protection of Sofico's IP Rights
Creating legal templates for the business
Contract management and contract administration
Corporate housekeeping
Your Interest and Skills
One of the key competences for this role is having a hands-on and solution-oriented approach. We are looking for someone that has a strong business sense, with a passion for compliance and privacy.
Next to that, you have a high degree of professional ethics and integrity, and you must be well organized, be able to set priorities and take responsibility. You also need to be able to work together on projects with legal and other stakeholders.
What else is expected:
A Master's degree in law
1 – 3 years of relevant experience, preferably as a lawyer and/or an in-house legal counsel. Any additional experience or training in the field of IP Law and/or GDPR is a plus.
Being fluent in Dutch and English. Other languages, such as French, German, … are considered a plus.
What we offer you?
We would like to welcome you to an international and multicultural company that has been operating for over 30 years and is doubling in size every 5 years. Growth is our middle name, while we strongly adhere to our horizontal and open company culture.
You're in the drivers' seat of your own career, that's our motto. Your personal development is therefore paramount. During an extensive onboarding program of six months we make you, with the support of your job coach, familiar with our product and the organization. Even after this period, you will continue to get opportunities to learn and develop yourself further. You're never alone.
At Sofico you will also work in a modern state-of-the-art office that is easily accessible. We have plenty of safe charging points for your electric car or bike, and free shared bicycles available to pick up your lunch.
In return for your efforts, we offer an extensive salary package, including a company car with fuel card, a bonus system, meal vouchers and group and medical insurance. Are you a sporty type? Bike lease is also one of the possibilities! The flexible office hours and opportunities to work from home provide the necessary flexibility within the company.
At Sofico we are strong believers in the power of a good cup of coffee. Water or soft drinks are of course also on the menu. We love our team events. Think afterwork drinks, a BBQ, a family day, a company weekend, or a walking dinner with the whole company.
Mention in your application that you found this job through Legaljob.be.
Similar jobs