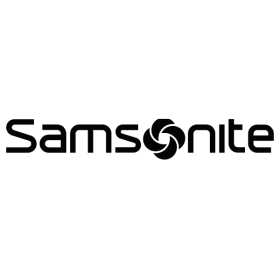 Founded in 1910, Samsonite is the world's leading luggage brand with an extensive legacy in trendsetting travel solutions. Renowned for breakthrough research, development and its commitment to innovation, Samsonite has excelled since its inception in a number of industry firsts. Samsonite offers an extensive range of travel, business, casual, kids and personal accessory products. Samsonite helps travellers journey further, with ever-lighter and stronger products.
Its products are sold worldwide primarily under the brands Samsonite, Tumi, American Tourister, Gregory and Lipault, through wholesale distribution, company-operated retail stores and concessions as well as through e-commerce.
The group's worldwide headquarters are located in Mansfield, Massachusetts (US). Its headquarters for Europe are located in Oudenaarde (Belgium), where it also has an important production facility.
For its European headquarter, to strengthen the in-house legal department, Samsonite is currently looking for a result-driven and dynamic
Legal Advisor
You will be part of the European Legal team, reporting to the Vice President General Counsel Europe.
Key responsibilities
Draft and review commercial lease-, client-, distribution and agency agreements, ICT and digital marketing related agreements, assist in the negotiation where required, working closely with and advising the business (HQ Oudenaarde and locally) on all aspects of such agreements.
Provide legal support in a variety of legal areas and ad hoc projects.
Maintain and update contract overviews, templates and a legal 'alerts' calendar.
Monitor relevant changes in law and legal evolutions throughout Europe.
Applicants should ideally:
have a master's degree in Law. Any additional experience or training in the field of ICT and/or GDPR is a plus.
have gained relevant experience, ideally in an international environment.
be fluent in French (both orally and in writing) and have a very good working knowledge of English. Dutch is a plus.
be comfortable with a varied workload, balancing competing priorities, and with working independently in a deadline driven environment.
pay attention to detail and find it important to deliver high-quality work.
be hands-on, pro-active, well organized.
have excellent communication skills, and at the same time be discrete, be able to listen and process business input effectively.
Our offer
You will become part of an international group, which is performing strongly and is a global leader in its field.
Samsonite is offering you an attractive remuneration package, in accordance with your experience and profile, and the opportunity to develop your skills in a truly international context that is in constant development.
Interested?
Any applications, including CV and cover letter should be forwarded via the application button.
Vermeld bij je sollicitatie dat je de vacature via Legaljob.be gevonden hebt.
Gelijkaardige vacatures